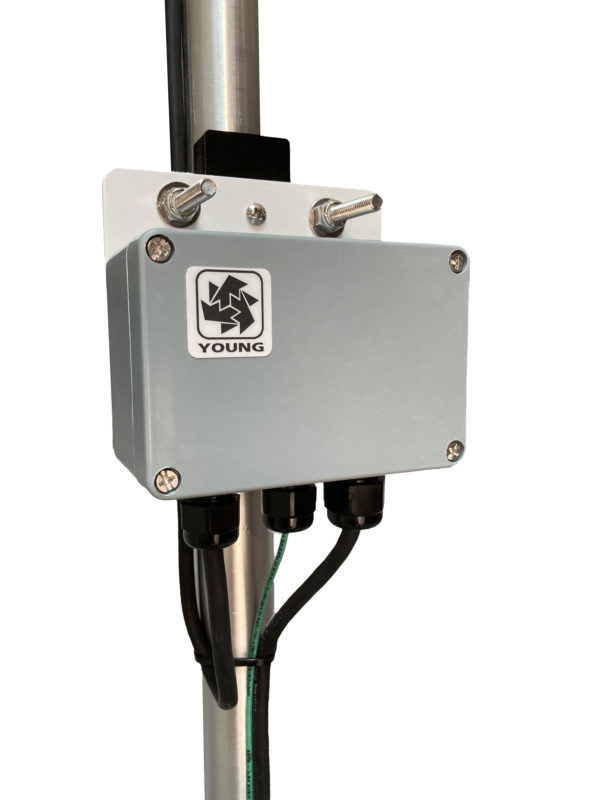 Surge Protection Assembly
The Model 19120 provides transient voltage suppression for up to six sensor signal lines.
Quantity discounts applied during checkout. Excludes sensor cables.
The YOUNG Model 19120 Surge Protection Assembly acts as both a surge protector for up to six signal lines but also as a convenient junction box for longer cable run terminations.  The unit is supplied in a weather resistant enclosure and mounts by a clamp to a vertical pipe.